Are you ready to have a positive transformation in one or many areas of you life? 
If yes, the first step is to schedule a complimentary, no obligation Discovery Session with one of us.
Here is what you will get from the session:
– Create a sense of clarity about the type of life you really want to create
– Find out the essential building blocks to creating your ideal life
– Discover the #1 thing stopping you from having the life  you really want.
– Identify the most powerful action steps that will move you towards the life you truly desire.
– Complete the consultation with the excitement of knowing EXACTLY what to next to do next to create and maintain the  life you TRULY desire!
CLICK BELOW TO SCHEDULE YOUR COMPLIMENTARY DISCOVERY SESSION TODAY.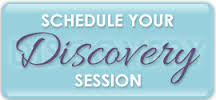 You can also call (818)288-6358 during our business hours of 9 am – 9pm Monday through Saturday or email consciouslifecoaching@gmail.com for assistance.