MAKE 2017 Your BEST YEAR YET!
ONLINE VISION BOARD WORKSHOP &
GROUP COACHING SESSION
LET GO OF THE OLD,  BRING IN THE NEW, ROCK YOUR LIFE IN 2017!
This Unique Online Class will show you how to: 
Let go of any old energy slowing you down so you can manifest your 2017 goals  with ease and speed
Get crystal clear on your goals for 2017
Get tips on how to make an awesome traditional or digital vision board that will jump-start the process of creating what you want in your life and keep you focused throughout the year
BONUS: Learn the Top 3 Keys to Manifesting Your Dream Life!
WHY DO THIS WORKSHOP: Whether you want to attract the love of your life, find your life purpose, up level or start a business, career, or passion project, create a new level of abundance and prosperity, or achieve a new level of health and fitness and/or spiritual awareness in your life, this is the DON'T MISS workshop of the year that will show you HOW to jump-start the process.
Taught by Los Angeles Life Coach Jennifer Gaynor-Yaker, CHt, best-selling author, NLP & EFT Master, owner/CEO of Conscious Life Coaching,one of LA's top-rated life coaching companies. 
WHEN: Saturday, January 7th, 2017 from 2-4 pm PST.
WHERE: THIS IS A FACEBOOK LIVE EVENT! You will be sent an invite to the private group once you register. You must have a Facebook account.
INVESTMENT: An incredibly low $25.  You must register to receive the workshop handouts and admission to the Private FB group where this will air by 11 am on January 7th.
As seating is limited, please register to ensure your spot.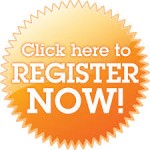 Here are just a few things Jen and Rich have helped their clients manifest in the last year alone:
Getting engaged to the love of their lives!
Increased prosperity
Discovering their life purpose
Getting a business off the ground and into the profit zone
Up leveling a current business
Finally starting and finishing that passion project
Rapid and lasting weight loss (one man lost 121 lbs!)
Freedom from physical and emotional pain
Better relationships with their spouses, parents, children, & friends
Alignment with their deepest core values
More inner peace, happiness, joy, and purpose!
Read testimonials from actual clients here.

Questions? Call (818)288-6358 or email consciouslifecoaching@gmail.com
______________________________________________________________
MAXIMIZING PRODUCTIVTY: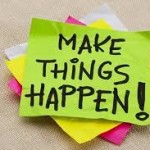 Learn How to Accomplish More in Less Time
A Unique 2-Hour Teleclass You Can Attend From Anywhere
Do you feel like you you never have time to do the things you REALLY want to do? Do you feel overwhelmed often? Do you feel that you are not using your time productively and accomplishing as much as you could? Would you love to become really efficient and get more done in less time, and with less effort?
Learn the secrets to become uber-efficient so you can have more time to do the things that are important to you.
You WILL LEARN: An incredible system for structuring your time & activities so that you can get the most out of your life with the least amount of effort
Taught by: Entrepreneur, Life coach, and best-selling author Jennifer Gaynor-Yaker.
WHEN: January 31st from 2-4 pm
Only $97 for the complete system.
Call-in details will be sent to you after you register,